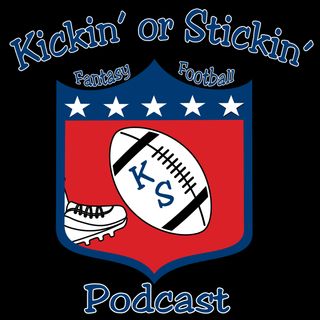 Kickin or Stickin Fantasy Football
Hut one...Hut two...Hike…Hike!
Welcome to the Kickin or Stickin Fantasy Football Podcast. Join host Matthew McPeek as he analyses the players, the plays and the stats bringing you the most up to date and in-depth coverage of the world that is fantasy football!
Kickin or Stickin is a proud member of the HC Universal Network family of podcasts. Download the FREE HC Universal Network app for Android and iDevices or visit us at HCUniversalNetwork.com and join the fun.